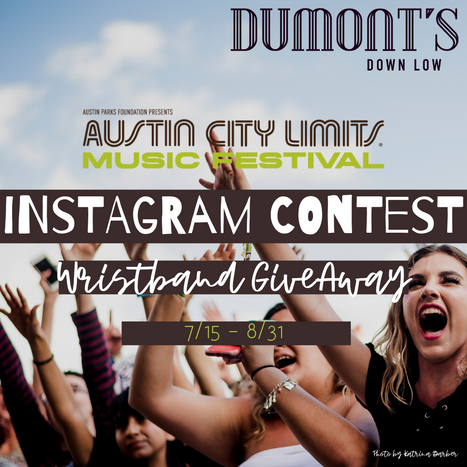 ACL Festival Instagram Contest
INSTAGRAM CONTEST!
From now until August 31, show your creative side and enter for a chance to win, not one but TWO ACL wristbands, for you and a friend!
RULES :
***This is an Instagram Contest ONLY***
*Get creative & Take a picture! The MOST creative, will be the winner.
*Photo(s) MUST be taken in our bar.
*Tag @dumontsdownlow
*Tag our location.
*Tag #DuMontsDownLowACLFestivalGiveaway
***ALL RULES ARE A MUST.***
Daily Happy Hour
Monday - Friday 4 - 7 PM & Sunday 6 to 2 AM

$7 The Blanche

$7 Barrel Aged Old Fashioned

$6 Paloma or Margarita

$5 Whiskey Sour

$5 Mule

$3 Miller Lites and Lonestars

$5 Lone Star and TW Samuels (The Low Down)

$5 Glasses of house red and white wine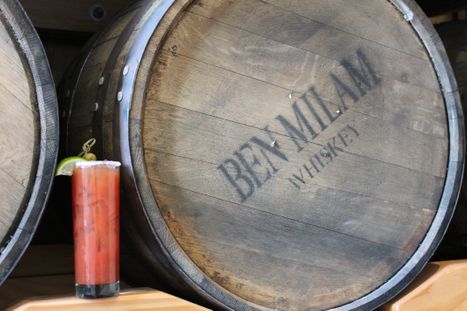 Sunday Specials
Happy Hour all day from 6 PM - 2 AM
Kir Royal
Mathilde Frambois raspberry liqueur, Champagne, Raspberry or lemon peel
Poinsettia
Cointreau, Cranberry , Champagne,
Orange peel garnish
Death in the Afternoon
Pernod Absinthe Superieure, Sugar Cube, Champagne
Aperol Spritz
Aperol Aperitivo, Champagne
Club Soda, Topped with Angostura
Over ice with an orange wedge
Classic French '75
Cognac, St. Germain, Fresh Lemon juice, topped with Champagne, Lemon
Bloody Sunday
Beet, jalapeño, ginger, Ancho Reyes Chile liqueur, Fresh lime/lemon & Bloody Mix