DuMont's Down Low feels like a piece of Austin's history. 
Located in the heart of Austin's historic warehouse district. The warm and inviting basement, covered with whisky barrels from local distillers and exposed brick of the century old building create the perfect atmosphere for a cocktail from the carefully curated menu. While the large comfortable furniture affords the inviting and comfortable atmosphere, what you will find really shines is our greatest asset, our professional and personable staff. So come join us on your next night out.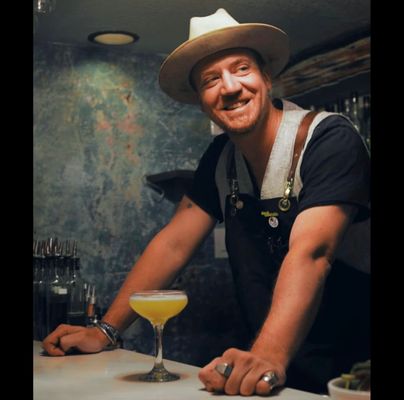 Mark Yawn
Born in Austin, but grew up in Houston I am a Texan through and through. I returned to Austin to receive degrees in Art and Design from The University of Texas and during my time fell in love with the hospitality industry. In my twenty years in the industry I have enjoyed learning at the best dive bars to amazing top tier establishments both in and outside of Texas. Dumonts has allowed for the perfect marriage of just hosting a space for people to have a great time with a beer and shot of whiskey, or geek out with me over some craft cocktails. I am looking forward to creating many more memorable experiences for our wonderful guest visiting our little haunted basement on 4th street.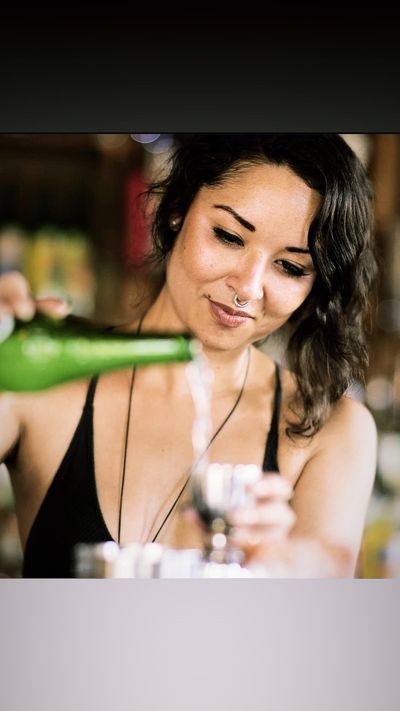 Natalie Cruz
Hello! Natalie here. Born and raised Austinite.
Working in the hospitality industry has been one of my personal favorite industries to participate in (outside of performance & costume fashion design) in my adult life.
I've done everything from music/theatre production and performance, costume design, staging, choreography, waitress, host, bar back, bartender, coordinator. Also, pop-up gigs, dive bars, volume bars, and restaurants.
I decided to try and dive in to the craft arena of the cocktail life a few years back and I can honestly tell you that I've never wanted to look back. I've come to understand that part of this science is just like that of cooking. And I LOVE to cook. It's SO intriguing. There is so MUCH to know! Learning & discussing flavor profiles has been my jam lately. I hope to be able to share what we've been working on and possibly get nerdy & talk ingredients or ideas with you.
Hope to see you Down Low soon!
Cheers!