DuMont's Down Low feels like a piece of Austin's history. 
Located in the heart of Austin's historic warehouse district. The warm and inviting basement, covered with whisky barrels from local distillers and exposed brick of the century old building create the perfect atmosphere for a cocktail from the carefully curated menu. While the large comfortable furniture affords the inviting and comfortable atmosphere, what you will find really shines is our greatest asset, our professional and personable staff. So come join us on your next night out.
Austin's most unique new venue
DuMont's Down Low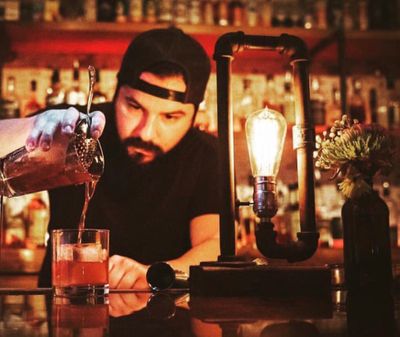 Nick Gonzalez | Menu Mastermind
Growing up in South Texas, I've always been drawn to Austin for it's music and local culture. After getting my college degree in San Antonio I knew the time had come for me to move up I-35 to Austin. I made the move and ten years later I've decided it's been the best decision of my life. I've been tending bar for the last nine years and have learned a lot of amazing things. The last three years have focused on craft cocktails and craft beers so I'm excited to share my knowledge and passion with everyone. When I'm not at the bar you can catch me and a concert or at one of our local breweries. Cheers!