Location
214 West 4th St, Ste B.
Austin, TX 78701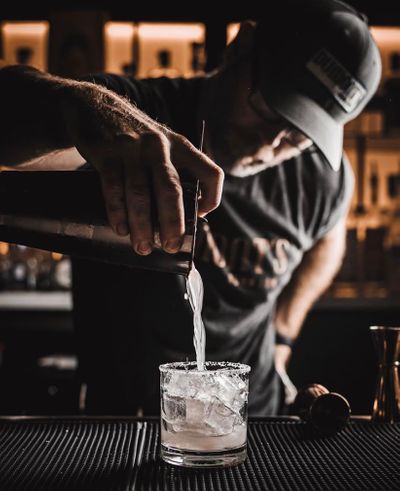 Nate Nyberg
I'm originally from Minnesota, grew up in San Diego. I attended the University of Nevada Las Vegas where I first got the bartending bug. In my 20 years of bartending, I have just about done every style of bartending imaginable. From gaming, flare, beer tending, chain restaurants, cocktails, sports bar and now whiskey lounge. I have a passion for customer service along with beer, wine and whiskey.
In 2010, I was bartending at Austin Bergstrom Airport and Speakeasy on Congress when I was asked to come in for an interview at Star Bar on W 6th Street. From that moment on, with a short hiatus opening at Native Hostel and Skull Mechanix Brewery, I have worked with FBRMGMT. I ran Star Bar for numerous years and I have stints at The Wheel along with The Mean Eyed Cat.
I'm very proud of Dumont's Down Low. It's a unique bar with a great staff and haunted as hell. Chances are you'll find me behind the bar most days.
Come by and I'd love to pour you a great beer or a nice glass of Kentucky bourbon. Cheers!